HVAC Systems in Fort Walton Beach, FL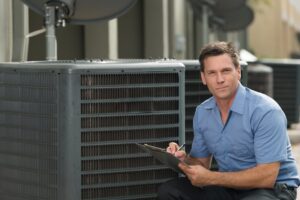 If you aren't comfortable in your own home, you won't be happy living in it. This is the belief that drives us to provide quick, affordable services for your HVAC system in Fort Walton Beach, FL. Take control of your own comfort by depending on us, the team that wants to make sure you are happy living in your own home. With help from DAPI, you can regulate the temperature of your home more effectively, saving money in the process. We are proud to have more than 40 years of combined experience in the HVAC industry, so whether you need repairs, maintenance, or installation, turn to us for consistent quality.
When your AC or heating system breaks down, you need someone on your side who knows all about the various units on the market. With our services, you can count on dependable work regardless of what type of system you have or what types of issues you encounter. Our HVAC maintenance is designed to take care of your needs, whether the system can be repaired or not. Our detail-oriented approach helps to quickly determine the problem and assess whether or not we can get it taken care of without having to install a new one. However, if we do have to perform full installation, you can rest assured that we strive to keep it within your budget.
Comprehensive Planned Maintenance Agreements
We offer a routine, planned maintenance agreement for your AC or heating system that helps you avoid long-term problems that could result in costly repairs or even full HVAC installation. We come to your home at regular intervals, as specified by the manufacturer of your unit, to perform comprehensive inspections and any on-the-spot repairs than are needed. This helps us to keep up with all the little things that compound over time. Other benefits of our planned maintenance agreements include:
Protecting the Investment of Your Air Conditioning System
Reducing Unexpected Breakdowns
Extending the Life of the System
Access to Priority Service
Discounts on Our Services
If you need a brand new AC unit installed to beat the Florida heat, look no further than us. With our experience, no one is more qualified to fully install a new unit than us. Find out why we have become the area's most trust team of HVAC contractors by scheduling an appointment today. Trust us for help staying cool all year long.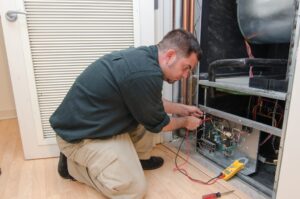 Contact Us if your HVAC system is in need of maintenance or repairs. We are proud to serve Fort Walton Beach Florida, and the surrounding area.