Appliance Repair in Fort Walton Beach, FL
Don't allow a broken appliance to cause major problems in your home. Turn to DAPI for the comprehensive appliance repair in Fort Walton Beach, FL, you need to keep your home operating smoothly. Our trained technicians are ready and willing to provide prompt, efficient, and affordable repairs on all major household appliances and most brands. Whether you have a broken dishwasher or refrigerator, we are the team you can depend upon for quick, same-day repairs on any problem you face.
Same-Day Repairs for the Modern Home
When your refrigerator goes on the fritz, what do you do with all of the food that's in it? If you do not make a decision quickly, you run the risk of hundreds of dollars' worth of food and drinks going to waste. Schedule an appointment with us today for the speedy turn around you expect from an appliance repair company as experienced as us. We strive to serve all of our customers as quickly as possible in order to prevent major issues from occurring. Your appliances are expensive, so there is no reason that they should sit unusable for any longer than necessary.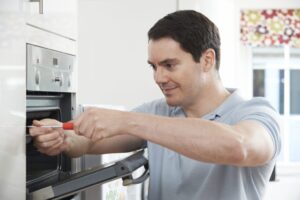 Affordable, Honest Services
What seems like an impossibly complex task for you is a cinch for our certified technicians. With more than 65 years of combined experience in appliance parts, we have the expertise necessary to repair appliances of all shapes, sizes, makes, and models with a level of efficiency that saves money. We pass those savings directly on to our customers, providing honest, upfront quotes on all of our major repairs, never tacking on any unnecessary fees or services. Repairs can be costly, and we know that you don't always have the money to spend on them. That is why we strive to make our appliance repair services affordable to you. Let us find a way to get you the repairs you need within your budget.
Friendly, Reliable Technicians
One of our biggest priorities is providing friendly customer service. As a local company, we understand how important it is to build lasting relationships with our clients. Our goal is to become the go-to appliance repair company for all your needs, including parts and HVAC, and we believe that the best way to accomplish this is through friendly customer service. Find out why so many customers come to us time and time again for comprehensive repair services.
Contact us to learn more about how we can keep your appliances running optimally. We are proud to serve Fort Walton Beach Florida, and the surrounding area.