Appliance Parts in Fort Walton Beach, FL
Regardless of what type of appliances they are for, DAPI has the appliance parts in Fort Walton Beach FL, you need. We carry parts for all major household appliances, as well as heating and air conditioning units. So whether you're looking simply to purchase the parts, or you need our HVAC or appliance repair services, we've got you covered.
Fulfilling Any Request
We go to great lengths to satisfy our customers. No matter how obscure the item, if it can be found we will find it. Regardless of whether or not we have that particular part in stock, allow us to order it for you at a fair price. No matter how odd your request may be, even if it is not related to appliances, give our appliance part company a call anyway. If we are unable to help you, we'll do our best to point you in the right direction to find the services you need. Can't make it to our shop? Worry not! We can have the part shipped directly to you. Ask us about our 10% discount on stock parts for military, first responders, and seniors.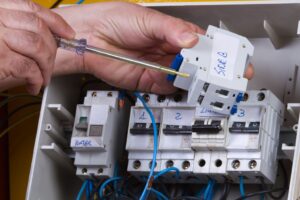 Contact Us for the best deals on appliance parts in the area. We are proud to serve Fort Walton Beach Florida, and the surrounding area.